Solutions for Disaster Recovery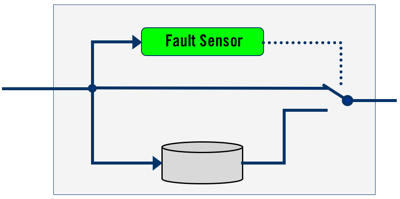 Continuous and reliable playout is the lifeblood of television operators. With no content, soon flows no revenue.
But what happens if the primary server goes offline or the inbound feed is lost?
Today's economic climate means buying a second full production server "just in case" is often difficult to justify to management, or simply impossible to purchase due to budget constraints.
The DVStor is the ideal solution.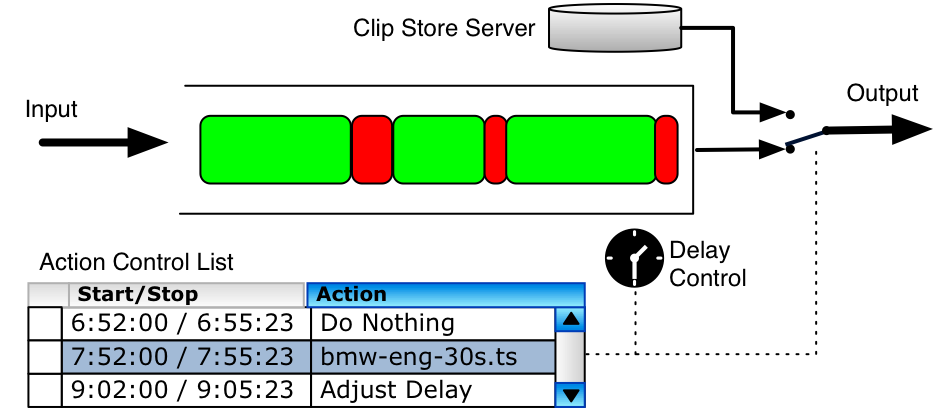 Integrating common fault detection algorithms with the flexible playout architecture of the DVStor, a wide variety of responses is possible to any outage: play delayed content, play uploaded "evergreen" material, play an apology message – anything.
Imagine the inbound feed of your overseas Bollywood music channel suddenly stops. The DVStor can be set to just play yesterday. Clearly, it is better to have something on air for your paying subscribers than a blank screen! (and with most music channels – few will notice the content is from yesterday).
Playout and Recording Solutions



DVStor2.

A cost-effective solution to many recording and playout applications – including test and analysis and disaster recovery. Available models range from 1TB to 72TB, and record/playout over either ASI or IP. Robust platform with RAID drives and redundant power supplies.






DVStor-DAS.

Provides expansion storage for DVStor. Individual DAS systems available from 10TB to 40TB - resulting in a total DVStor system capacity of up to 288TB!