Sensor Newsletter May 2011

NAB Report
ConsolidatorTM – New Generation Network Management System
ConsolidatorTM, the all-new enterprise grade Network Management System, amassed tremendous interest at the show. Consolidator provides centralized access to all data and visibility to key fault and performance information from up to a thousand Pixelmetrix probes distributed through out the network. Tracking all parameters in real time through a combination of push notifications and information pull mechanisms, the Consolidator facilitates faster fault resolution, hence, improving QoS.
Customers and partners were shown the simple yet comprehensive features of Pixelmetrix Consolidator:
Flexible screens with configurable elements
Role-specific views to monitor information
Aggregate network health information from different points

Drill down capability to move from an overall network view to an isolated focus on a single monitoring point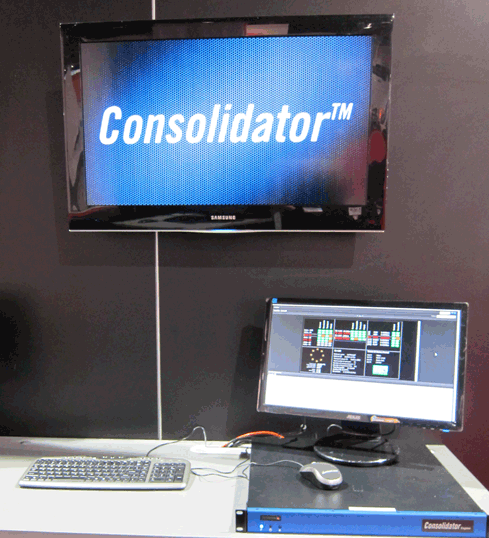 By combining data from different monitoring points within the network, the Consolidator can aggregate view for display on a video wall. It can also customize views for different teams – a monitoring view for operators, a simple dashboard for management, and full diagnostics and troubleshooting for engineers. With configurable representation of monitored data, operators can conclude and resolve issues promptly. This translates into minimizing truck rolls, resulting in reduced OPEX and lower maintenance costs.
Furthermore, the SNMP interface of the Consolidator enables the system to be integrated with any Pixelmetrix equipment. Its open standards based architecture means that it can also be expanded to provide control and monitoring of virtually any modern broadcast, telecom or IT equipment.